For most of us, the workplace has always been a daily destination where we focus on completing tasks for eight hours; a place that offers social interaction, introductions to new people and concepts, an opportunity to collaborate and iterate, and ultimately, a place of productivity. Until 2020.
After a year of working from home and holding meetings via Zoom, the workplace may never be the same. But what we've learned in the past year is invaluable. Employees have developed new behaviors, habits and the skills necessary to be productive working remotely and autonomously.
We've also learned that employers and employees crave in-person interaction. If the pandemic taught us anything, it's that nothing can replace the human interaction and connections that occur when we gather together in a physical space. We can work individually anywhere, but when it comes to connectivity, physical space to iterate and collaborate is most effective in person.
But there's something else that must be considered today: Happiness. Employees returning to work – whether in-person full time, remote full time or through a hybrid model – share one common denominator: We want to enjoy the work we do and be comfortable and happy while doing it. We want to experience that sense of accomplishment and recognition that comes from working side-by-side with others and conquering tasks together.
Now more than ever, it's essential to understand what makes employees happy. We must be designing for comfortable, productive and happy work environments — whether at the workplace, at home or another location.
Here are 4 considerations to keep in mind when it comes to creating workplace happiness and productivity.
1. Workplace Happiness Fuels Productivity
A University of Michigan study shows that productivity doubles when employees work together in dedicated spaces. Using our talents to solve problems and reach goals is a source of happiness and fulfillment.
From a psychological perspective, "happy" is a state where emotions, challenges, safety, health, physical well-being and feeling valued are all in balance. People who are happier at work share several characteristics: They are more authentic; more committed and driven to work; more willing to contribute beyond their job descriptions; and find more meaning in their work.
What's more, happy employees are up to 20% more productive than unhappy employees. Being happier at work is tied to better health and well-being, more creative and effective problem solving, more productivity and innovation, and faster career advancement. These benefits of a happy workforce mean lower costs overall for employers, greater employee loyalty, and less time spent training replacements.
2. Providing Recognition and Praise is Vital
Recognition is one of the most immediate and effective tools for creating a happy work environment. A culture of recognition is simple to implement and can be applied to virtually any type of work or accomplishment. When employers and managers recognize employees, they feel valued. Employees can feel even more valued when employers recognize that they are the best judges for the work tools they need in order to be successful.
In the past, recognition for success in the workplace might have included being given the "corner office." These days, with so few traditional office environments, that "corner office" recognition has been replaced with rewards such as a flexible schedule, paid time off or more personalized rewards.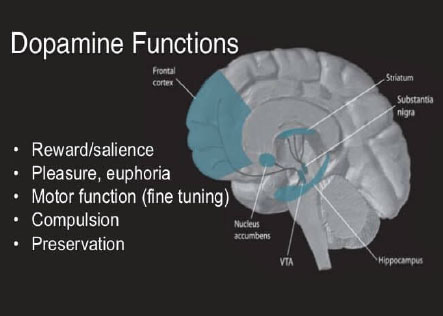 3. A Physical Space Is Key to the Employee Experience
Studies show that physical space makes up 30% of the employee experience. With such a strong tie to physical space, it's easy to understand how workspace design influences daily employee happiness and job satisfaction.
In addition to the immediate employee work station, physical space also includes areas for socializing, comfortable collaboration with others, and quiet spaces for completing complex tasks. Factors in the physical space include lighting, technology, sound levels, desks, chairs, conference rooms, break rooms, as well as the tools that employees use every day to complete tasks.
4. Employers Must Provide Employees the Right Tools
If employees are uncomfortable while working, they can love their work but dislike their work space. When workers experience back pain from sitting at a static desk, or neck pain from looking at a monitor positioned at the wrong height, it's difficult to maintain a happy work climate. It's easy to feel neglected by management if employees know which tools they need to work comfortably, but no one is listening to their requests for appropriate equipment.
Incredibly, 25% of employees say that they don't have the tools they need to be successful in their jobs. The right desk configuration, task-appropriate lighting, a bookshelf within easy reach, a chair that relieves lower back strain, or an adjustable-height monitor arm can be the difference between happy, successful, productive employees and high employee turnover. Employers find that employees will go above and beyond what is asked of them if leadership invests in tools that help employees achieve a balanced life.
A Winning Formula for Workplace Happiness and Productivity
The workplace as we know has been significantly changed. Employees have proven they can work remotely and autonomously. Yet they crave the opportunity to collaborate with colleagues in person. Just as important, employees want to be happy at the places they work, and in the work they do. They want to be recognized, appreciated and rewarded for their contributions.
Employers that support and empower their people with flexible workspaces, quality tools and choices to control their environments are creating a timeless formula for success: A happier and more productive workforce.
If you would like to learn more, HAT Collective has developed a CEU titled, "Happiness at Work: How Choice, Flexibility and Control in Office Design Builds Happiness in the Workplace." The IDCEC-approved course can be requested by emailing marketing@hatcollective.com. Or you may contact a HAT Collective representative to schedule a session for your organization. Please visit our Find a Rep web page to connect with a rep in your area. A list of all references cited in this article is available with the CEU course.