Customization + Modification
Our Enhanced Design Solutions program invites you to participate in the design iteration and development process.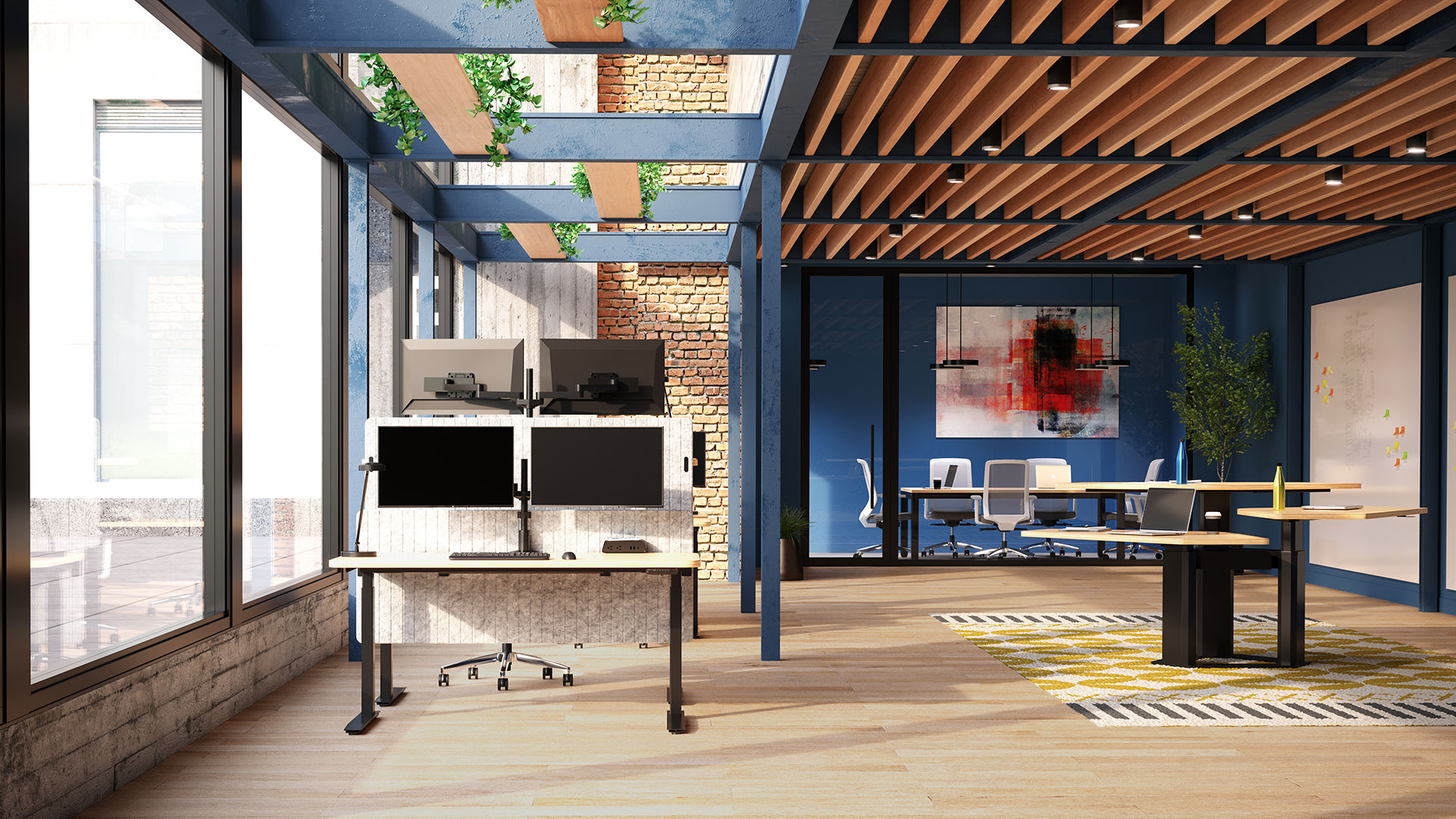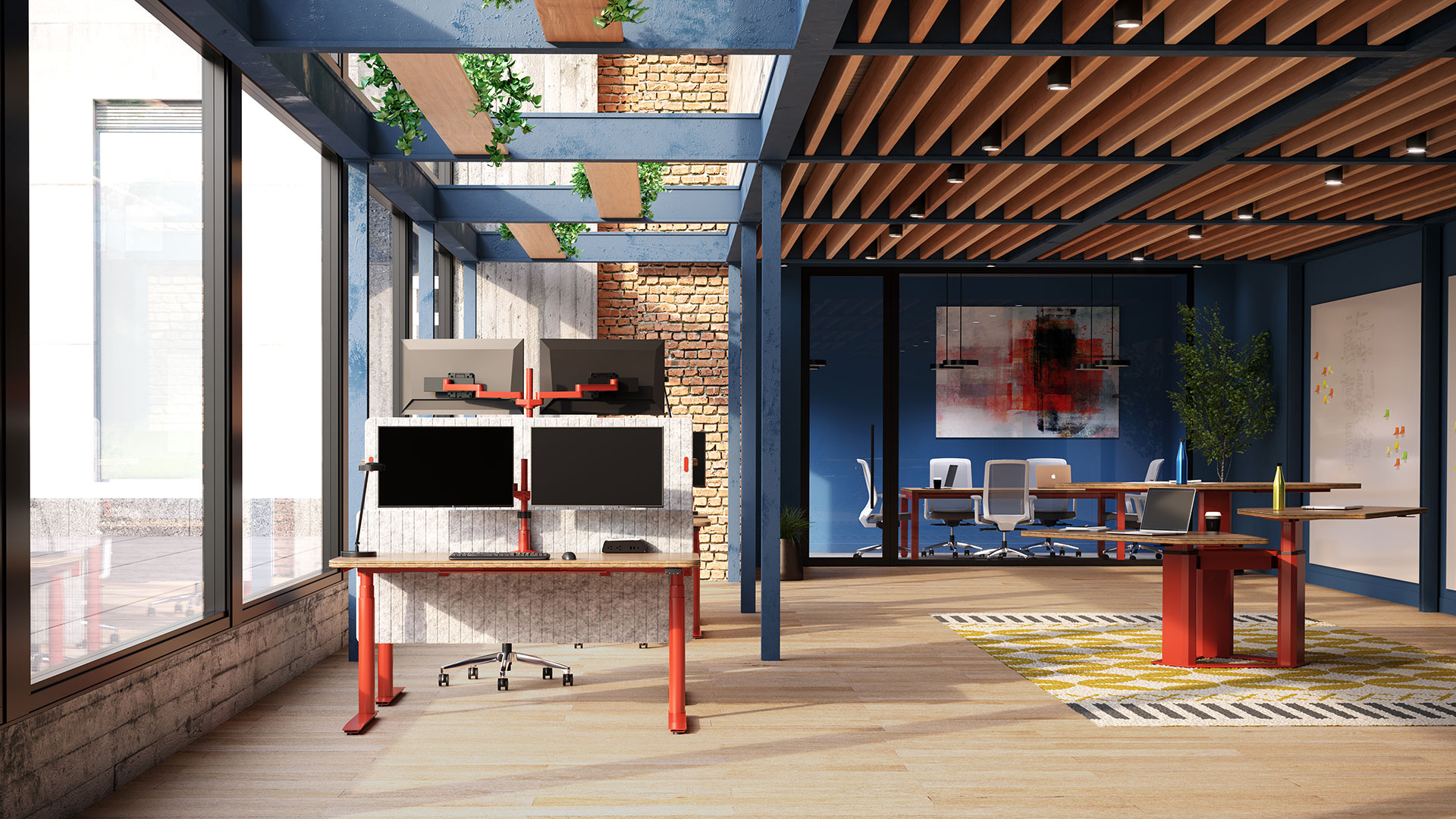 Drag slider left/right in image above to view differences.
EDS Example
Standard
E2 Connex Monitor Arms with black finish
Kita, 2-Stage with rectangular legs and black finish
M Tripod with black finish
Ellehaven Conference Table with black finish
Worksurfaces with standard finish
Enhanced
E2 Connex Monitor Arms with custom orange finish
Kita, 2-Stage modified with round legs and custom orange finish
M Tripod with custom orange finish
Ellehaven Conference Table with custom orange finish
Worksurfaces with exposed plywood edge finishes
EDS Capabilities
Through EDS, our in-house designers, engineers, and manufacturers collaborate directly with our customers to provide everything from slight modifications to ultra-custom work environments. EDS can be used to customize or integrate any HAT Collective product—or work with our team to develop something entirely new! Achieve your vision through our Enhanced Design Solutions program.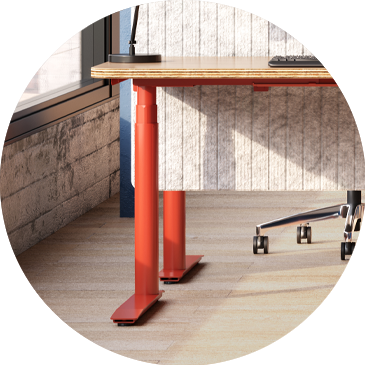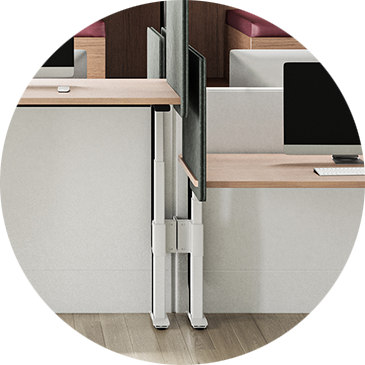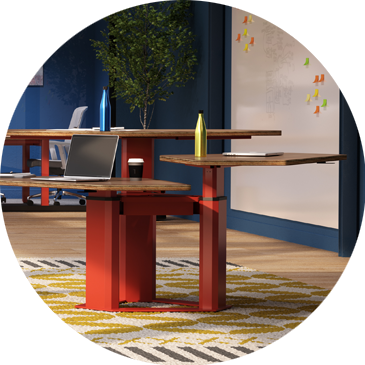 Customize any combination of products
Learn more about Enhanced Design Solutions
HAT Collective can help you design and engineer a unique solution for your workspace. Please get in touch with us for more information or guidance on our Enhanced Design Solutions.
CONTACT US TODAY