FIND YOUR WORKSTYLE.
At HAT Collective, we specialize in artful, ergonomic, and highly customizable workspace solutions. In the office or at home, sitting or standing, together or at a distance, our sophisticated product collection lets you work your way.
Learn More About Us
FEEL EMPOWERED
The ability to individualize a workspace makes employees happy—and happy people perform. Beautiful, ergonomic solutions create a positive work environment, encouraging participation and creativity.
Work Your Way
M Nesting Table Ideal for a Post-Pandemic Workspace
Moveable, flexible furniture is more important than ever. With its versatility and ergonomic design, our SiS Ergo M Nesting Table was featured in a leading design publication.
Read More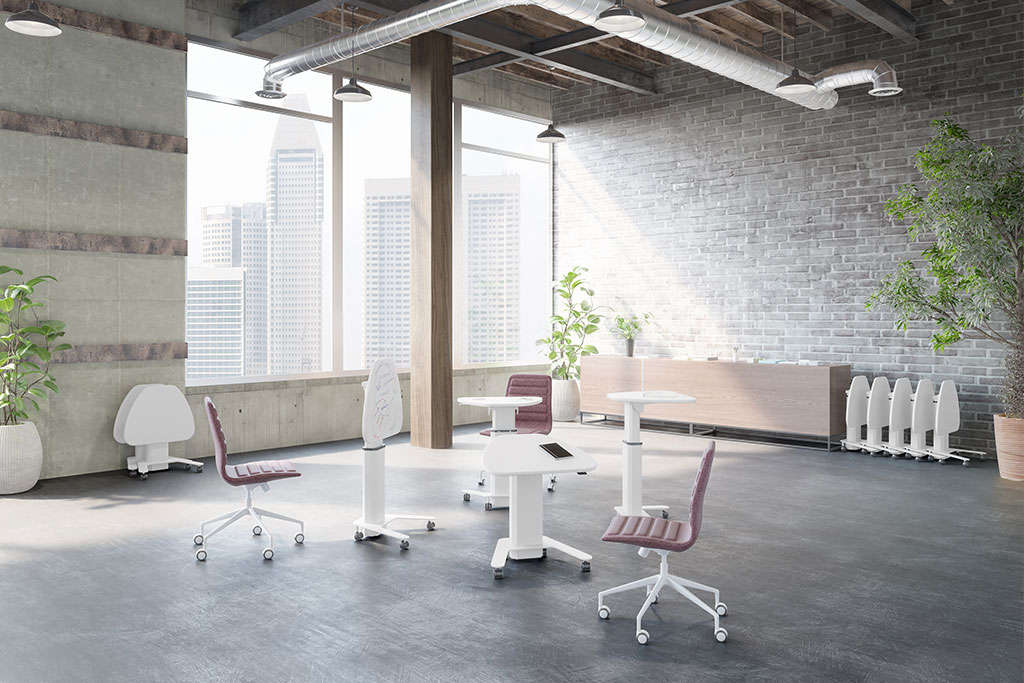 Why choose Hat Collective?
Our reliable, responsive teams are dedicated to personalized service. Whether online or in-person, we keep things simple. HAT Collective is easy to work with.
The efforts of our innovative in-house Danish and American design, engineering and manufacturing teams combine to create an aesthetically impactful product collection.
Our products prioritize personalization, giving you a multitude of ways to create your ideal workspace.
Bi-coastal warehouses and a large number of in-stock products mean we're able to fulfill orders in as little as three business days (or less).
We remain committed to excellence and affordability as we endeavor to revolutionize well-being and productivity in the workplace.